Ghost Route Hunter
"if you are doing something with IPv6 BGP then GRH is your friend" (Gert Döring)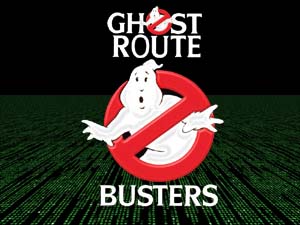 Ghost Route Busters
Ghost Route Hunter, GRH for short, is a tool for hunting down Ghost Routes and other anomalies in the IPv6 routing tables. It provides several ways to look at IPv6 routing tables and to determine problems in them. An introductory presentation about GRH was given at RIPE44. At RIPE46 the new improvements and new findings based on the anomalies detection. The presentations can be found in the presentations section. Since the initial start of the GRH project there have been many updates to the statistical output we can generate from the data inputted into the system, this helped GRH grow into more than a Ghost Route Hunter alone. Thanks goes out to the many persons giving suggestions and valuable input.
GRH Utilities
Note that the Looking Glass is a versatile tool that can be used for realtime ghost route hunting and bogon reporting.

When you're taking part in IPv6 BGP or are interested in global IPv6 operational matters, feel more than invited to join the below list. There are IPv6 ops people from all regions on board to foster exchange of experience and resolve problems which require someone non-local coordination. See ipv6-ops@lists.cluenet.de - IPv6 operators forum for more information.
Suggested Reading
The following URL's contain some documents which are suggested reading for minimizing the chance for Ghost Routes.

Related Projects
Of course GRH is not the sole answer to IPv6 routing issues and a lot of other projects provide additional analysis methods and information sources which complement the feature set of GRH. The following are the most important of these great projects:
Contact
Comments, suggestions and other useful information can be sent to SixXS.